Honduran Chicken
Chicken is a huge staple in Honduras. In fact, one of the most classic Honduran foods is fried chicken. They marinate it in spices, rub the pieces lightly in corn flour, and then fry them in shortening. Usually served with fried potatoes or fried green plantains or cabbage, and sauce. This is a dish that can found served in most rural homes and local restaurants.
Stewed Chicken in Coconut Milk – the cooking technique for this dish is similar all over Central America. The meat turns out tender and flavorful. It falls off the bone easily into the tortilla. Honduran stewed chicken is always savory but with few spices. It's simple recipe, but the meat flavored with coconut, garlic, peppers and achiote is delightful. Served with coconut rice or tortillas.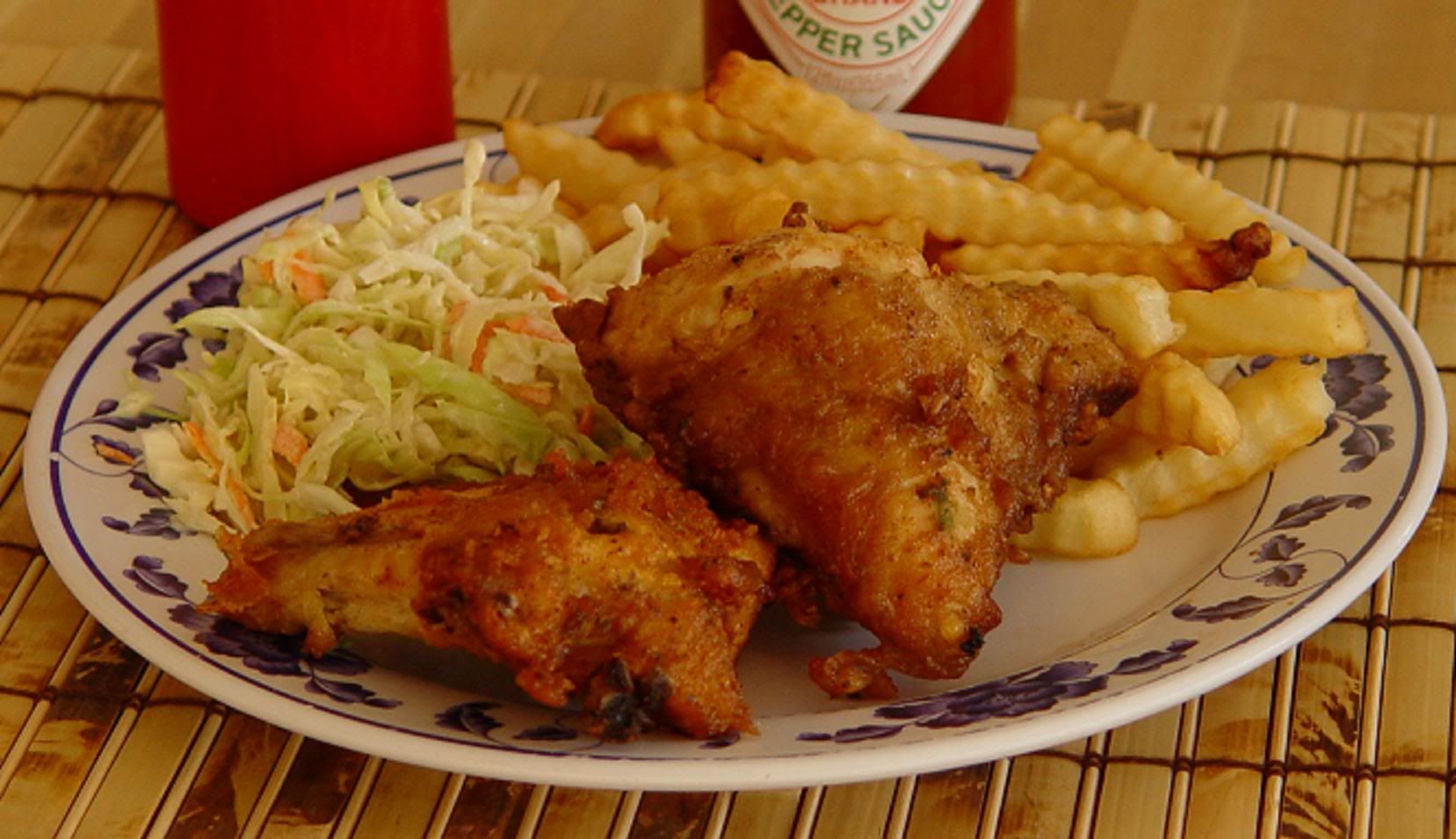 Arroz con Pollo – rice with chicken is a comfort food in many cultures, including Honduras.
Another example of great Honduran recipe featuring chicken is Tacos de Pollo. The chicken is cooked whole with onions and garlic, bones are removed and the meat is shredded, and mixed with spices (ordinarily including cumin, salt, chicken stock called consome de pollo, and achiote), a little tomato sauce, and some sauted peppers and onions. This blend is placed inside a corn tortilla that's been flavored and colored with achiote paste. After that tacos are rolled, deep fried and served on a plate with a garnish of shredded cabbage and hot sauce.
December 5 is National Chicken Day in Honduras. DГ­a Nacional del Pollo celebrates the existence of the fried chicken, not the feathery kind.